A tricky choice for BotW this week – I loved the Ben Aaronovitch that I read last week, but it is the 5th in the series (not including comics) and you really should read them in order.  And I already wrote about the first book Rivers of London in a previous BotW post 11 months ago and I recommended it in one of the Christmas Gift guides.  So it felt a little overkill (so just go buy the first one).  But the latest Angela Thirkell release from Virago was a lot of fun – even if it wasn't my favourite of hers – but that bar is pretty high!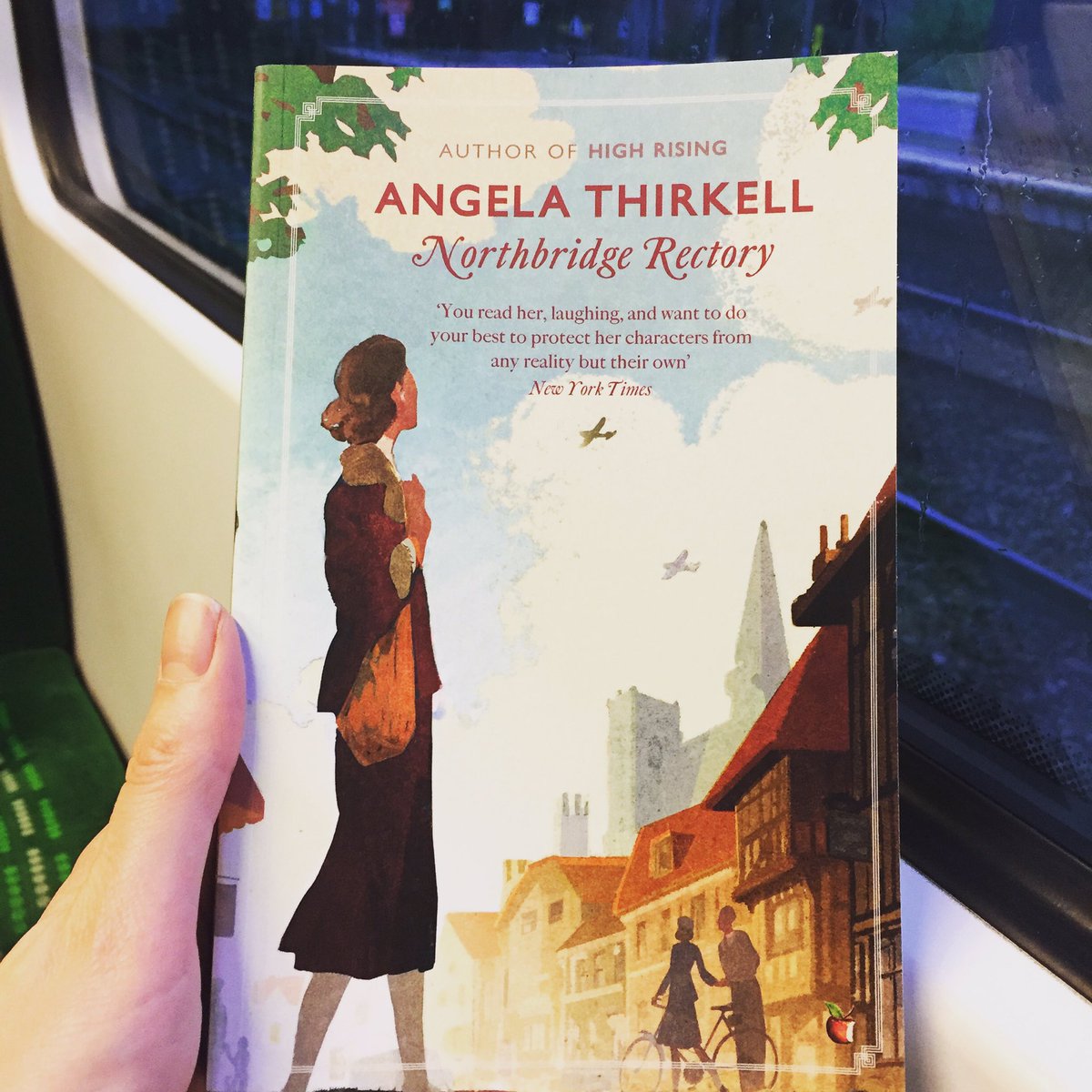 Northbridge Rectory is the tenth of Thirkell's Barsetshire novels – they started in the 1930s and by this point we've reached the war years.  There are officers billeted at the Rectory, where Mrs Villars is struggling to adapt to life as a Rector's wife rather than a Headmistress's wife.  There are some transferable skills though…  Northbridge's unmarried ladies, widowed ladies and officious ladies are all out in force – taking control of the war effort and trying to assert their authority over each other as best they can.
Thirkell excels in creating believable grotesques – her books fill a similar hole for me as the Mapp and Lucia ones, except that in a Barsetshire novel they are the side dish not the main course.  In this one we get a truly terrible officer's wife – who has not idea how horrible she is, an old maid who likes to suffer and who has been cultivating a spineless writer who has his own issues,  a vicar who is trying to escape the attentions of his elderly lady parishoners and an officer who doesn't realise that he's talking himself into a transfer.
A trip to Barsetshire is always fun and there are some familiar faces here too.  I still think that Summer Half is my favourite – closely followed by High Rising and Pomfret Towers.  I'm thrilled that Virago are reissuing them – even if I'm a little bit annoyed that some of them are e-book only because I wanted a matching set in paperback.  Get your copy from Amazon, Foyles and Waterstones or if you don't want the paperbacks you can get the Kindle edition.  I'm off to make puppy dog eyes at Before Lunch and try to resist breaking the book-buying embargo.